Stratford Bowls Club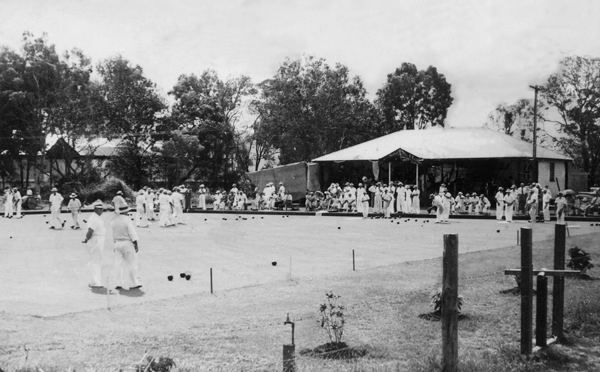 Bowls is an ancient sport, but its current popularity really began in the 1950s. The Stratford Men's Bowls Club started in 1951. The first meeting was held in the lounge at Tully's Hotel. Jim Tully was elected Patron and Jack Tadman became the first President.
The following year the Stratford Ladies Club was formed. They also met at Tully's Hotel and Mrs Tully was elected Patron and Mrs Stanton was the first President. Dances were held to raise funds for the club and a Queen Competition was organised with the Stratford Queen being crowned at the opening.
The Club House was completed in June 1952. The official opening of the men's club was on Sunday, 28 September and the Ladies Club was opened in December. The first championship was held in 1953. Green fees were one shilling and sixpence which included afternoon tea. The bowling green was named after the first green-keeper, Les Adcock.
50th Anniversary, 2002
In 2001 membership of the club was declining, but a recruitment drive saw membership increase ten-fold.
The club house has been modified and extended several times. The Les Adcock Green was upgraded and the shade cloth was added in 2002, 50 years after the original Club House opened.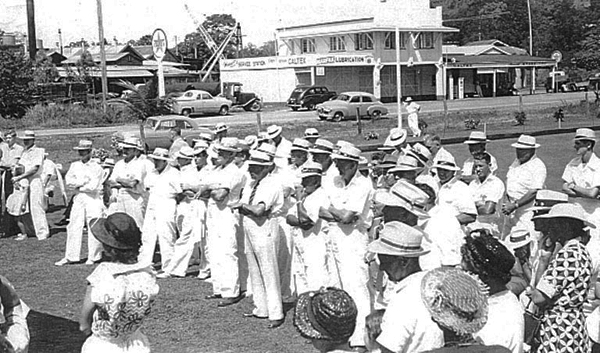 The Stratford Heritage Trail is an initiative of the
Stratford & Freshwater Community Association